Welcome to the Pokécube WikiEdit
Welcome to The Pokécube Wiki! This is the place where you will find all the information about this Minecraft Mod, made by Manchou.
About Pokécube Edit
Pokécube is a Minecraft mod made by Manchou. It adds pokémobs to the Minecraft world, pokémobs that you can battle, capture, fly and love.
It works via a system of extensions, which gives users the ability to make their own expansions to this amazing mod ! So far two extensions have been made, both are works In progress: Pokecube Generations and Pokecube Lineage.
Now, this video is an old one, so it doesn't show all the new features and the ones currently in the video are outdated. Though you can see the models of some of Pokémobs, and how the battle system works.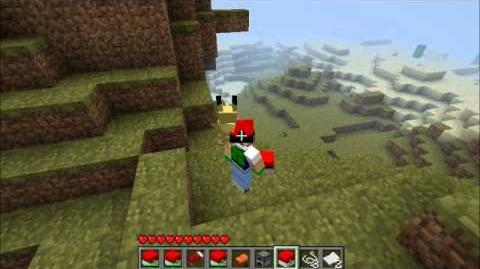 Official Website : https://sites.google.com/site/minecraftpokemob/pokemob_en
Minecraft topic with the Download of the Mod and the Core : http://www.minecraftforum.net/topic/450194-pokecube/